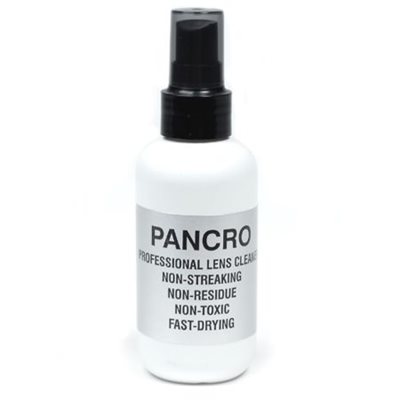 Pancro Professional Lens Cleaner
Product code : JBG.PANCRO
Pancro Professional Lens Cleaner
Designed for removing smudges and general cleaning of optics, this 4 oz bottle of Professional Lens Cleaner with fine mist spray from Pancro is a non-streaking, non-residue, and non-toxic spray solution. Its fast-drying formula is ideal for use on location and the convenient spray bottle design enables quick application to lenses or other optical components.


Pancro Lens Cleaning Fluid was "judged the hands down best lens cleaning solution" at the Camera Assistant Olympics a few years back. It is considered the absolute best product in its field and is the first choice by discerning Camera Assistants world-wide. Made in USA.


Pancro – Serving science, film and television since 1933
You may also be interested in