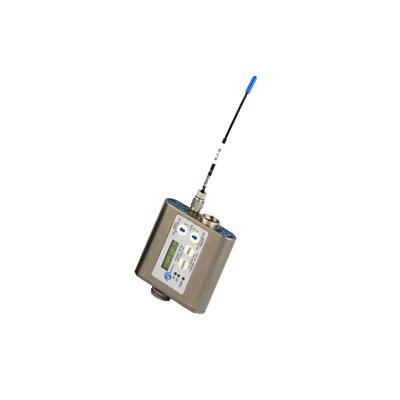 Press and move to zoom
Mouse over image to zoom
LECTROSONICS SMQV VARIABLE TX BK 25
Product code : LEC.SMQVAU25
LECTROSONICS SMQV VARIABLE TX BK 25
To meet the demand for both extended operating range and extended battery life, the "V" series SM transmitters offer selectable output power of 100 or 250 mW. A third selection at 50 mW is provided for some theatrical applications where the system design specifies lower transmitter power. The input section features the unique servo bias input circuitry with a standard TA5M type jack for use with electret lavaliere mics, dynamic mics, or line level signals. A DSP-controlled analog audio limiter is employed before the A-D converter. The limiter has a range of more than 30 dB for excellent overload protection and a dual release envelope that makes the limiter acoustically transparent while maintaining low distortion. The limiter recovers quickly from brief transients, with no audible side effects, and also recovers slowly from sustained high levels to keep audio distortion low while preserving short term dynamics.
2 - AA Lithium Batteries
1 - Foam Insulating Pads (Part #35923)
1 - Pouch (Part #35697)
1 - Mic Connector Kit (Part #SMKITTA5)
1 - Belt Clip (Part #SMBCUPSL)
1 - Quick Start Guide
Digital Hybrid Wireless™ Technology*
(U.S. Patent #7,225,135)
Variable, selectable power output: SMQV: 50mW, 100mW, 250mW
Membrane switch control panel with LCD display
256 synthesized UHF frequencies
Wide input dynamic range
DSP based pilot-tone signal
Circulator/Isolator output stage
Splash-proof, machined aluminum housing
Non-corrosive, super-hard finish
Channel Spacing: Selectable; 25 or 100 kHz
Frequency selection: Control panel mounted membrane switches
RF Power output: Switchable; 50, 100 or 250 mW
Compatibility Modes (6) Digital Hybrid Wireless™ (400 Series), 200 Series, 100 Series, Mode 3 , Mode 6, IFB
Pilot tone: 25 to 32 kHz; 5 kHz deviation (in 400 Series Mode)
Frequency stability: ± 0.002%
Deviation: ± 75 kHz max. (in 400 Series Mode)
Spurious radiation: 60 dB below carrier
Equivalent input noise: –125 dBV, A-weighted
Input level:
If set for dynamic mic: 0.5 mV to 50 mV before limiting.
Greater than 1 V with limiting.
If set for electret lavaliere mic: 1.7 uA to 170 uA before limiting.
Greater than 5000 uA (5 mA) with limiting.
Line level input: 17 mV to 1.7 V before limiting.
Greater than 50 V with limiting.
Input impedance:
Dynamic mic: 300 Ohms
Electret lavaliere: Input is virtual ground with servo adjusted
constant current bias
Line level: 2.7 k Ohms
Input limiter: Soft limiter, 30 dB range
Bias voltages: Fixed 5 V at up to 5 mA Selectable 2 V or 4 V
servo bias for any electret lavaliere.
Gain control range: 44 dB; panel mounted membrane switches
Modulation indicators: Dual bicolor LEDs indicate modulation of
–20, -10, 0, +10 dB referenced to full modulation.
Controls: Control panel with LCD and four membrane switches.
If this product is listed as "in stock" you can rest assured that orders placed before 2pm EST will be dispatched same day, if ordered online.
If your product is on backorder, please contact us for an ETA.
Shipping is done via Startrack Express or Australia Post eParcel service and tracking advice will be provided once shipped. For more information, please visit our
Shipping Policy
.
John Barry Sales extends the warranty conditions as scheduled by the product manufacturer. The Warranty period starts from the date of invoice, and shall be effective until warranty period expires. Where not stated, John Barry Sales will provide 1-year (12 months) warranty for other equipment items, with exception of the following goods and services: Cables (custom made & stock) - 3 months. Audio & Video media - 3 months. Consumable items - 3 months. Should you have any questions regarding our equipment warranty conditions, please contact us.
John Barry will happily exchange a product sold to you that does not match the description on our website, or if the product is not of an acceptable quality or condition for use.
John Barry reserves the right under Australian Consumer Law to refuse a request for an exchange or refund on all final sale items, if you have misused/mishandled the product, or if you have simply changed your mind. Please visit our Refunds & Returns policy page for further information.